An Actor in Sustainable Development
An Actor in Sustainable Development
Selective Sorting
To start with, selective sorting was implemented at the company's headquarters in partnership with Elise Atlantique. We therefore recycle not only all our office waste but also plastics, glass, masks and the plastic bags used to transport our collections.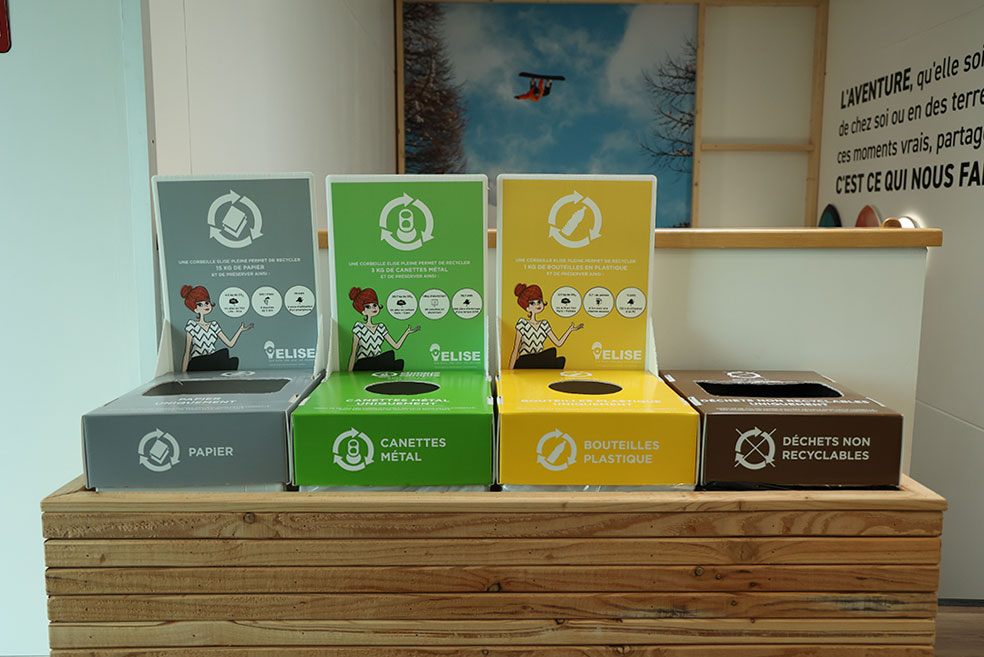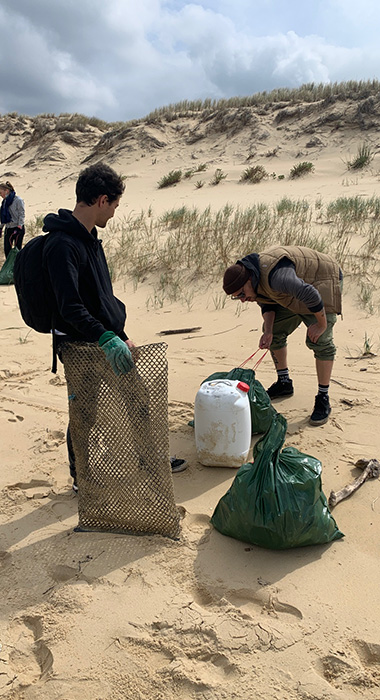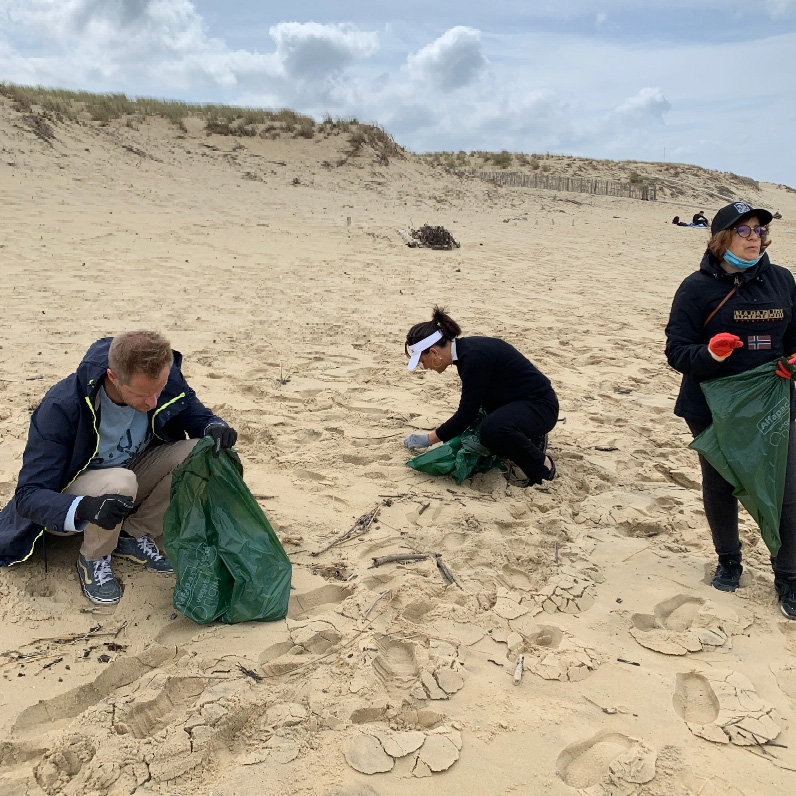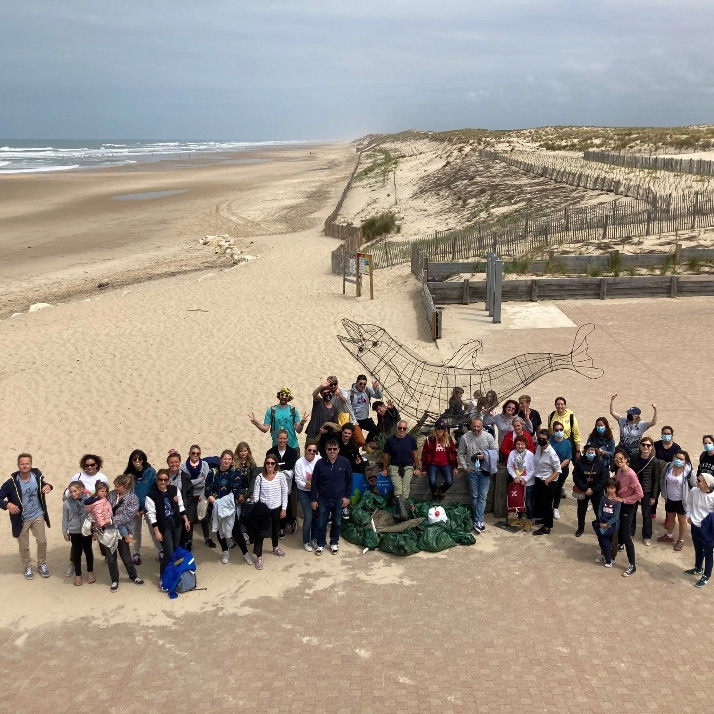 Beach clean-ups
Two to three times a year, we organise a beach clean-up on the Côte Girondine.
This is a chance for all our employees to meet up and share a good time while supporting a cause that is dear to all of us: maintaining our beaches, and in turn, our surf spots.
Headquarters completely shut down for either a day or half-day.
We collect on average 100-150 kg of plastic waste over the course of the day. We use plant-based collection bags to minimise excess waste.
In terms of transport, we hire a bus for the day so as to limit our carbon footprint and the use of our individual vehicles.
100 - 150 Kgs of plastic waste
collected during these outings
Donations
Oxbow has consistently engaged with its community by supporting organisations that assist people in integrating into the workplace.
Not least among these are La Cravate Solidaire, the John Bost Foundation or the foster home AOGPE to whom we regularly donate several hundred textile products each season.