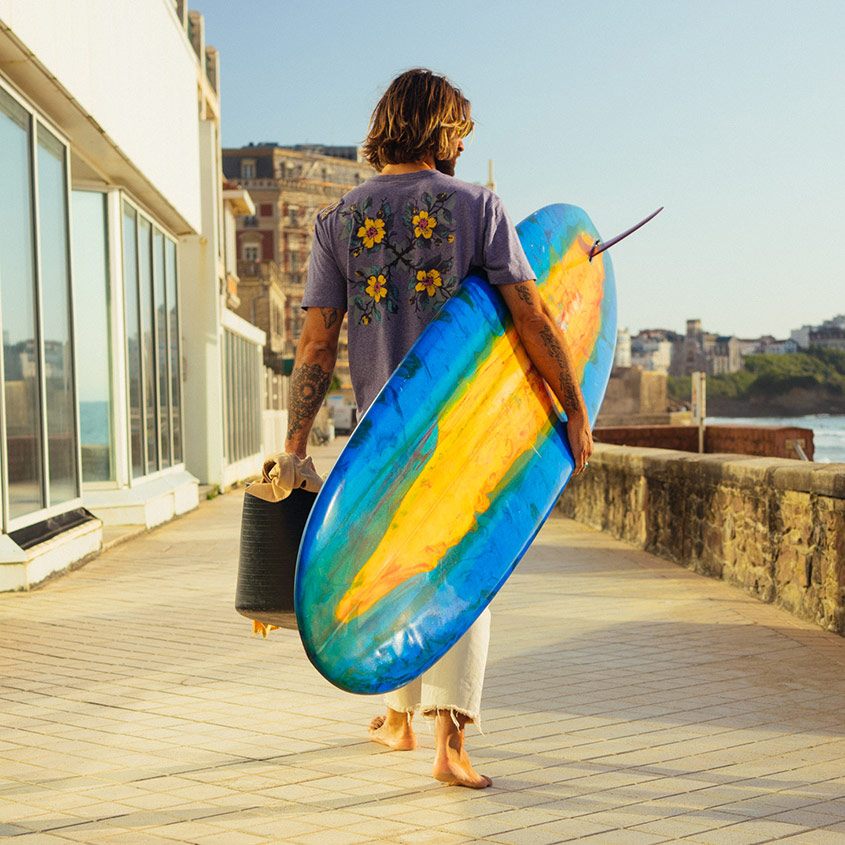 Beyond apparel and equipments, OXBOW invites you to share its state of mind and values that are very dear to our heart.
To wear an Oxbow product, it's expressing all its uniqueness with the brand's signature originality and quality.
Full members of our brand, the Oxbow People are united by the passion for outdoor and surf. They are the representatives of our values, between freedom and performance.
The Oxbow community of Oxbow People, riders and proud ambassadors is united around the search of personnal accomplishment thanks to the sport and contact with our natural environment.
French surf brand since 1985, OXBOW creates since more than 30 years apparel made to be worn in a relaxed way but always with style.
Today, the brand is proud to perpetuate the tradition of a quality and original product.
Discover the new trends of the moment, and collections of OXBOW apparel for Men and Women on the official OXBOW website : OXBOW Tee-shirt, OXBOW Sweat, OXBOW Pants, OXBOW Shirts...
Discover also the OXBOW Premium Line. With Premium, the brand re-invents its modernity and translate its surf spirit to the city. With a choice of noble fabrics and an urban style, Premium stands out of its historical line and is made to seduce an always moving city dweller.
In every season, in every circumstances, the OXBOW apparel is the expression of a lifestyle, synonymous with freedom. The freeride is a state of mind - OXBOW is its perfect incarnation.
Black Week : from 22/11/2021 to 29/11/2021, -30% discount with 2 articles and more, Deals included. Excluded Collector collection, technical products and surfboards.