Handshaped. More than a signature. A legacy.
With its new board collection, OXBOW continues the tradition and supports the local surf scene.
Axel and Saioa Lorentz, ND, Gate Heroi, Zaka and Naje surfboard. The brand cooperates with 6 shapers located in the south-west of France, and presents a limited edition of surf boards, handcrafted and made in France. Authentic art and surf objects, some of these models have been glassed with OXBOW pieces of fabrics we got in our workshops.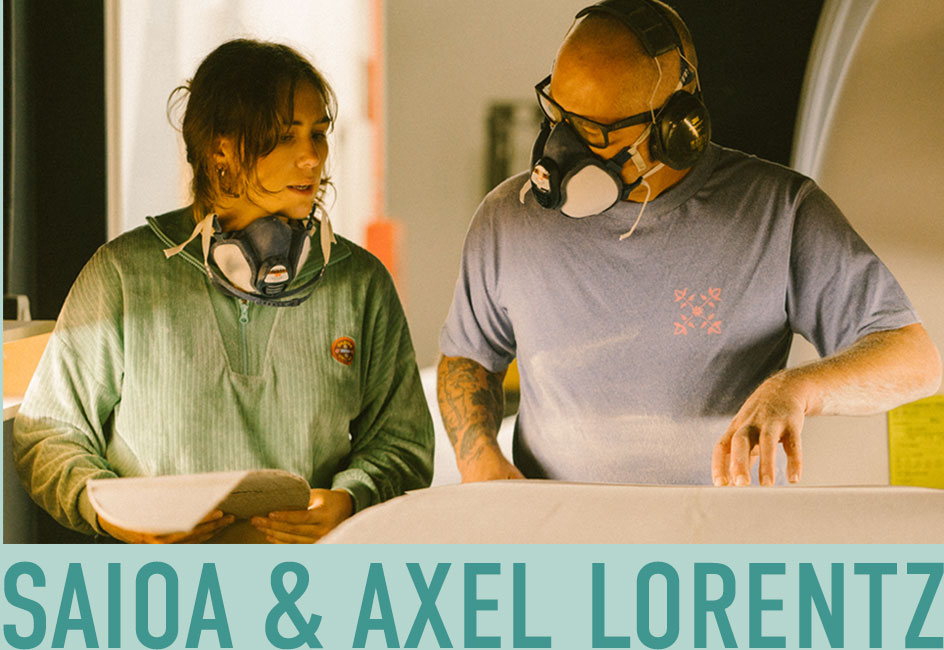 Axel Lorentz is probably the best-known European shaper amongst surfers worldwide. A four-time finalist at the "STAB in the Dark" challenge, he has been making boards for almost 30 years. Axel has shaped in California, Australia, Brazil and Bali, but it is in the Spanish Basque Country, at the Pukas workshop, where he has been bringing his boards to life since 2011. Thrusters, twins, single fins, guns..., he shapes for all riding styles and for top surfers like our riders Kepa Acero and Mathieu Crépel, or Natxo Gonzalez and Twiggy Baker. 
As a child, Saioa Lorentz spent her time in her father's shaping workshop. She remembers the dust and the smell of resin. She would slide her childlike hand around the boards to grasp the difference between a boxy rail and a pinched one. Today, at the age of 27, and having cut her teeth at the Shaper House in Biarritz, she is part of a new generation of shapers who are making their mark in this still too masculine world. Halfway between a family heritage, a form of expression, and a craft, shaping concentrates everything that fascinates Saioa: handwork, conception, and design. 
Axel and Saioa had long dreamed of shaping a series of boards between father and daughter. OXBOW, a French intergenerational brand, is proud to enable them to realize this dream by creating a limited series of 5 boards entirely handmade!
"We're reinventing the La Côte model, a board my father made for me a few years ago. We designed this model with surfing pleasure in mind. It has plenty of volume up front and a simple but effective hull. It's a 7'1 mid-length that's high-performing, responsive and easy for everyone. A real little Swiss Army knife!"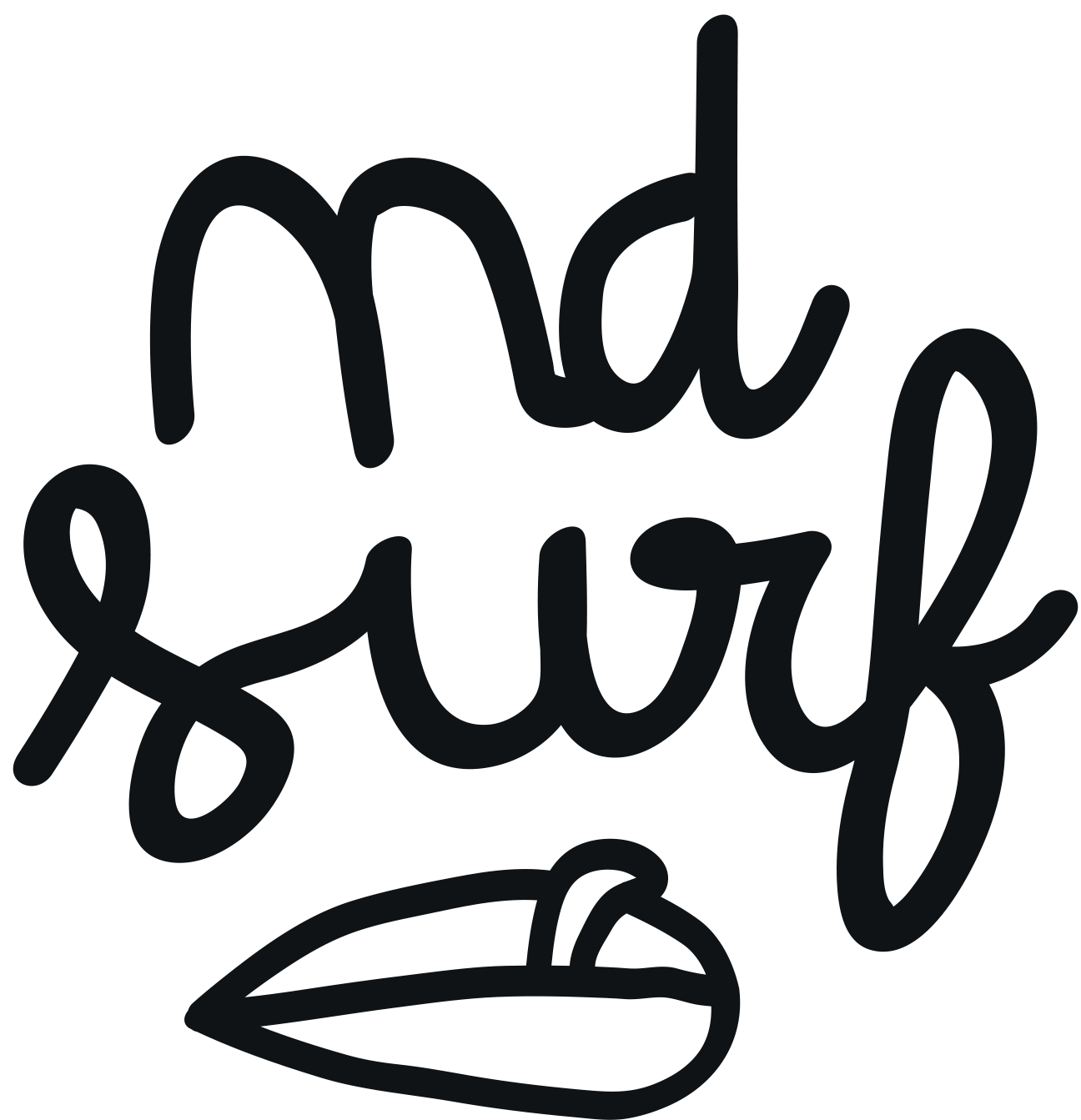 "I started surfing on the Côte des Basques on a rainy but memorable day". Nicolas didn't know it yet, but it was at this moment, at the age of 9, that he fell in love with surfing.
More than just a passion, he turned it into his profession. After moving into the family home in Bidart, at the age of 16 he started working with resin, first doing repairs, then making his own boards. Soon his friends were asking for them; Nicolas perfected his craft and in 2009 he officially launched his label ND Surf. His inspiration comes from two great fish shapers: the legend Skip Frye and his student Josh Hall. It's no wonder when you see the clean lines of the "retro fish" or the "big fish" signed OXBOW x ND Surf. Fun, curvy boards for effortless gliding.
As a true craftsman, Nico is a fervent advocate of hand shaping. Shaping entirely by hand of course means less output (only 5 boards per month), but this pace allows him to make the most of the waves and his children, while creating "magical and unique toys, which are fusion of instinct, mood and technique".
A fan of OXBOW as a teenager, he remembers opening a Christmas present of a large, knitted jumper: the famous Pohono with the four orange flowers on the front.
We are very happy to have collaborated with ND Surf to create three unique OXBOW surfboards, in the colours of our Spring-Summer 2022 Collector Collection, available on our website or in our shops in Biarritz and Hossegor.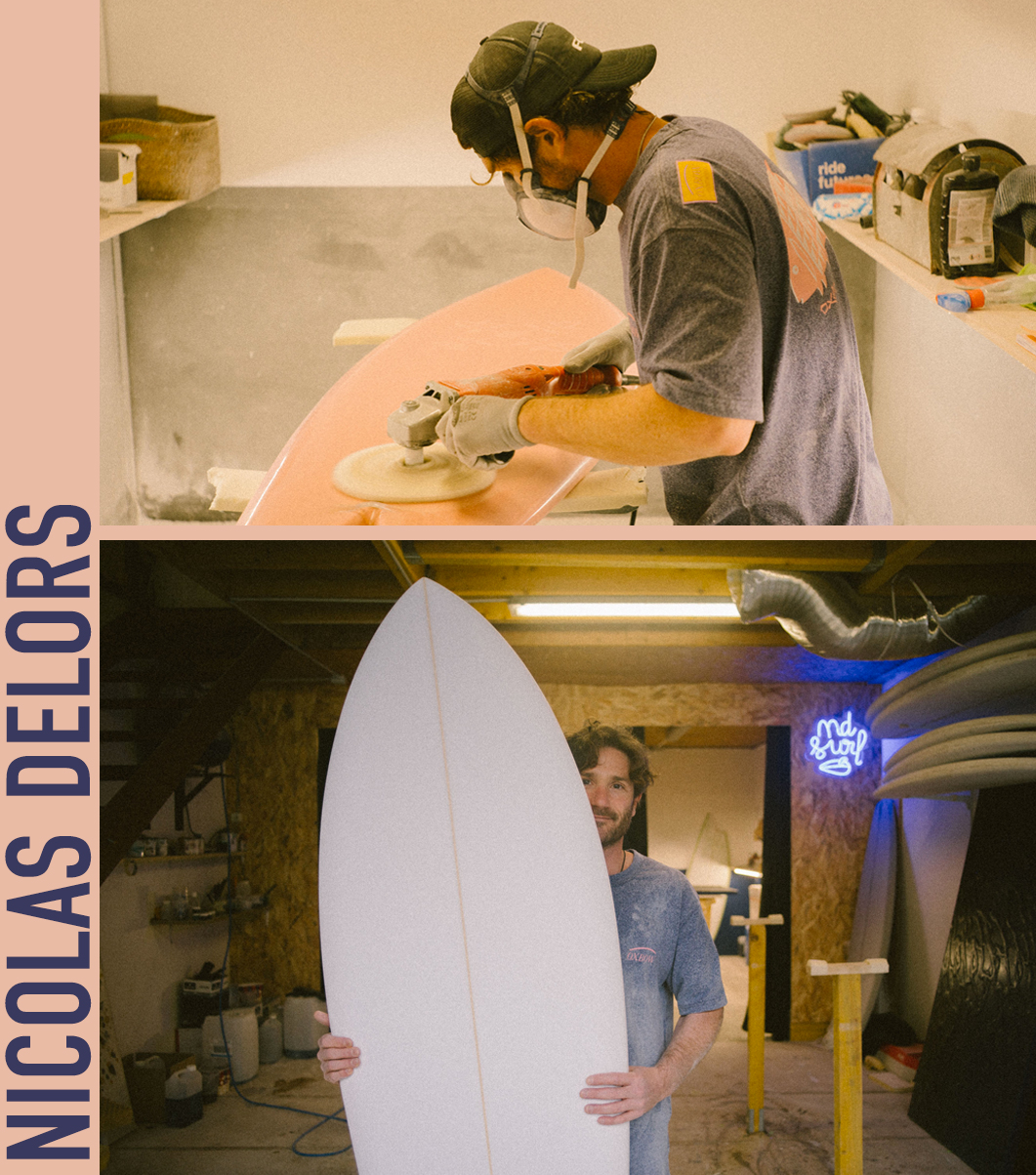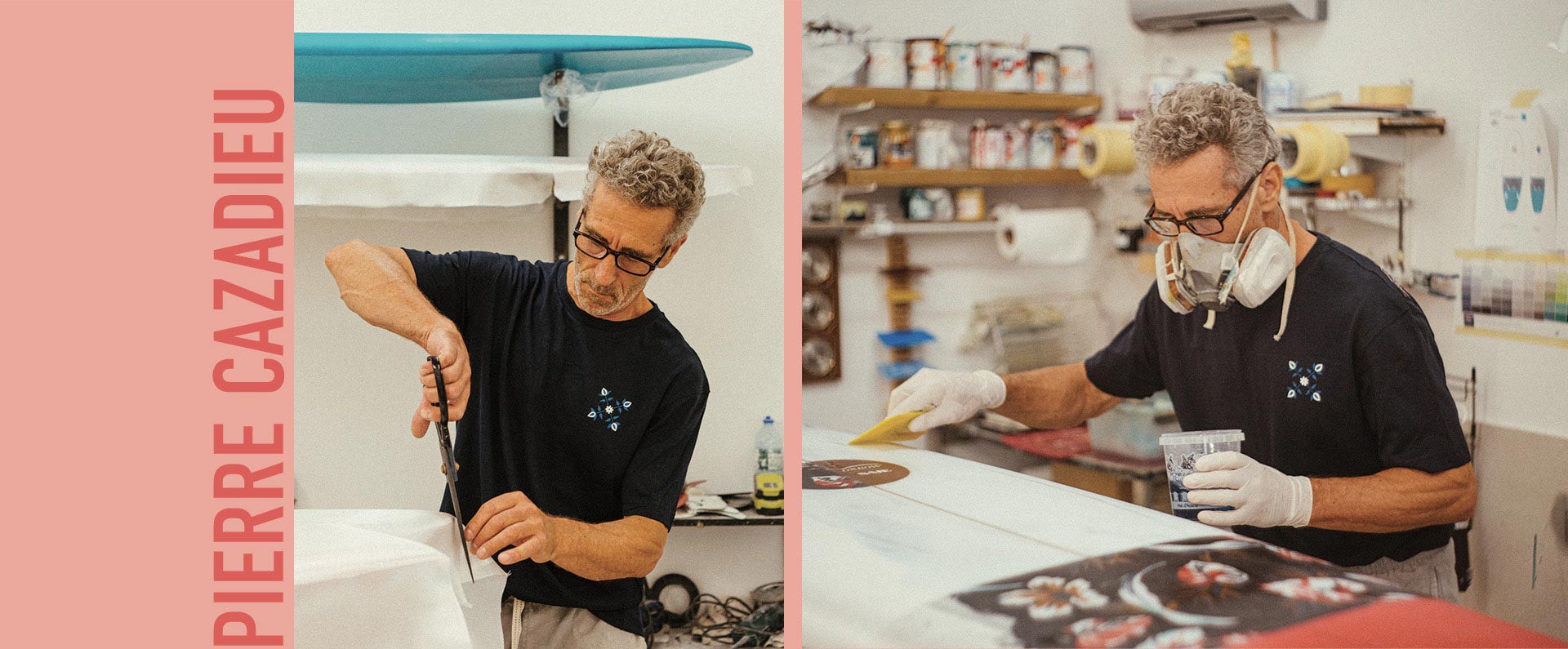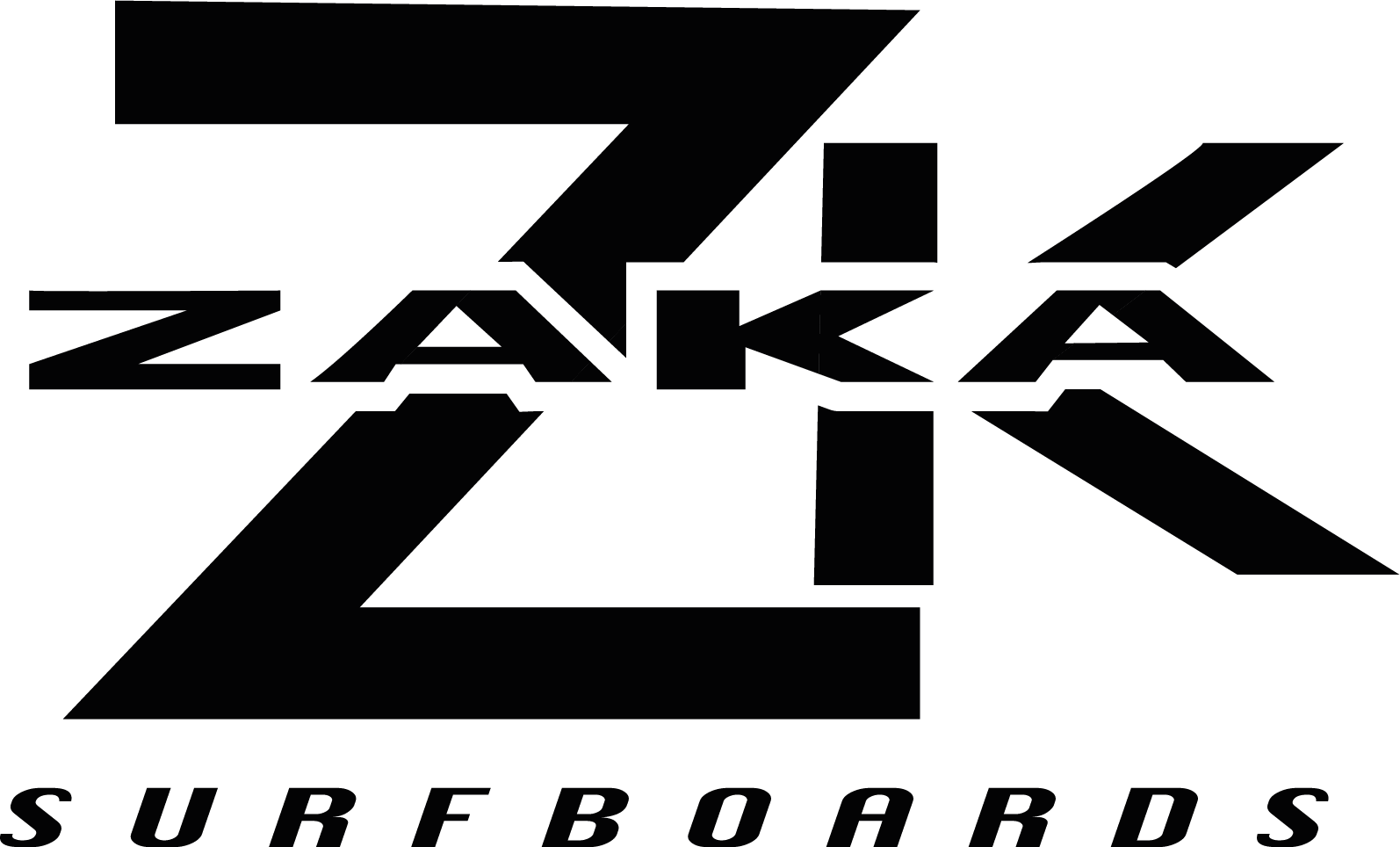 To answer the lack of surfboards in France in the beginning of the 80s and being handyman,
"Pierre Cazadieu comes to shape his first surfboard in his room when he is still a teenager."
It is at this moment he met Maurice Cole, australian legend of shape, known for "his big shots of planes as a crazy shaper" with who he starts to create boards in Capbreton.
Pierre improves his art, still surounded with the bests. He spends many Winters in Hawaii, in the workshop of Eric Arakawa, where he sees the most famous surfers from the World Tour, like Andy Irons.
He then gets specialized in performance shapes, thruster, for a radical and agressive surfing. And its another experience in California which is going to improve his skill. A smoother glide, with carves and finesse, in better conditions. The oldschool local scene inspires Pierre who starts to shape single, retro fish and other twin fins.

Called "the terrible child of the longboard scene", Robin is from California where he builds his legend. With a frenetic personality which gives Robin a particular vision of surf, namely powerful, bold and unpredictable. Kegel has been known thanks to his results in surf competitions in California, Hawaii, Australia, and Japan, but also thanks to a style and a rare creativity. From his childhood to study surf and its story, he keeps a principle he never forgets :
"to be a real surfer, you need to shape your own boards."
And this is how at only 16 years old, Robin shapes his first surf board. He falls in love with the Basque Country in 2009, and in 2012, after burning on a californian beach all his templates in a ceremony between a ritual sacrifice and copyright protection, he moves definitively to France and lives in the small town of Bidart, where he still handcrafts his boards, some people are not afraid to call "the best longboards of the planet".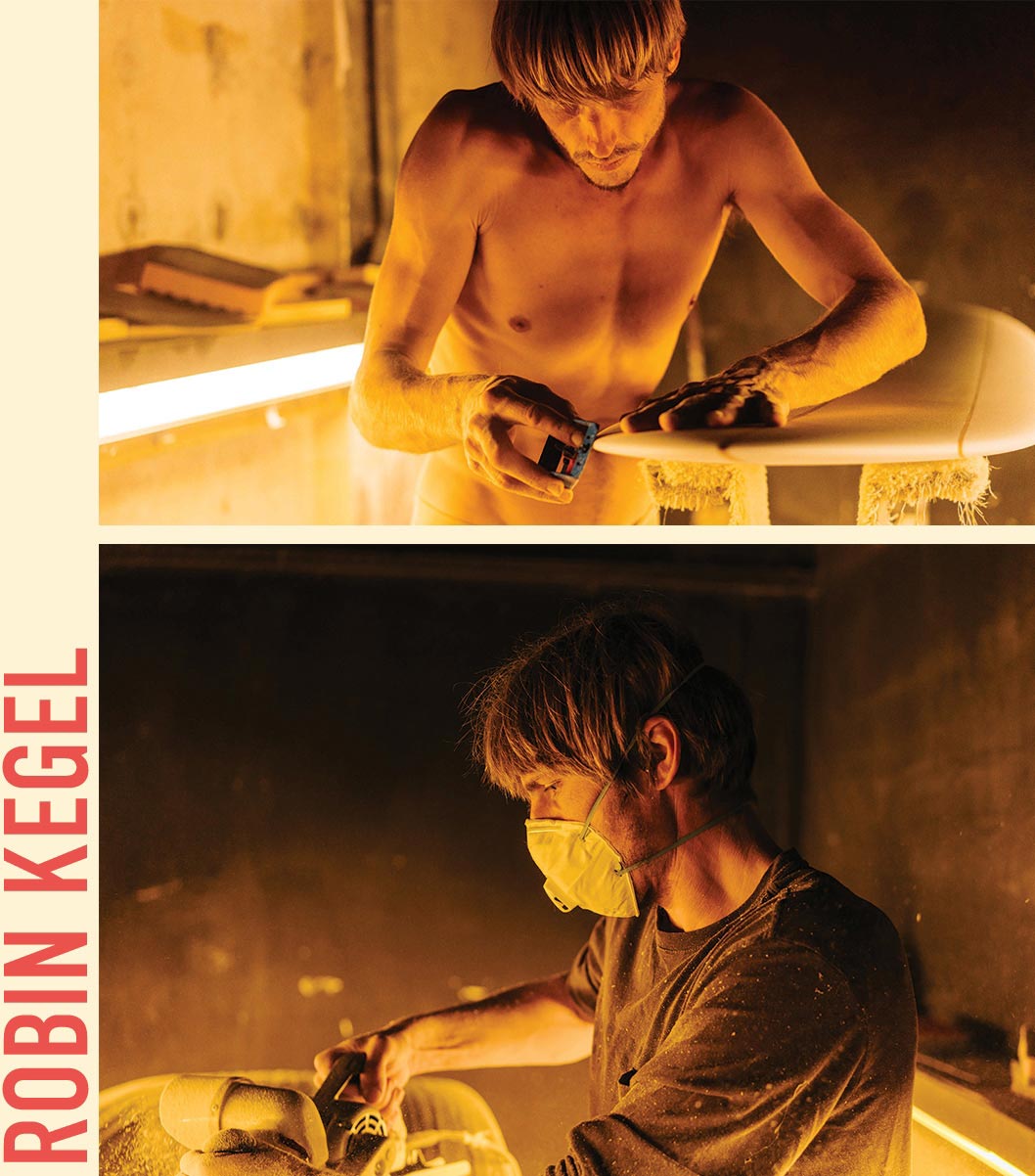 Jean Penninck has always let improvisation guide his life, his art projects and his surf. Thanks to a childhood traveling around France, he listens to opportunities and feeds from people he meets to find his path. Seduced by waves, nature and Basque Country culture, this region has become his adoption land since 15 years. Skip Frye, Donald Takayama, Marc Andreini... Jean is inspired from legends of shape and their designs he revisits with his own vision.
No matter if it is in photography, surf or shape, the most important thing for Jean is to create with "soul and heart".
"It's time for our generation to keep the traditions of surf culture, while creating our own surf boards. Surf is art craft based on ancestral techniques."