Overshirt

As low as

€105.00

Regular Price

€150.00

Overshirt

As low as

€91.00

Regular Price

€130.00

Jacket

As low as

€87.50

Regular Price

€125.00

Jacket

As low as

€84.00

Regular Price

€120.00

Playsuit

As low as

€63.00

Regular Price

€90.00

Sweater

As low as

€59.50

Regular Price

€85.00

Sweater

As low as

€56.00

Regular Price

€80.00

Polar jacket

As low as

€56.00

Regular Price

€80.00

Sweater

As low as

€56.00

Regular Price

€80.00

Sweatshirt

As low as

€52.50

Regular Price

€75.00

Sweater

As low as

€49.00

Regular Price

€70.00

Jog pants

As low as

€49.00

Regular Price

€70.00

Pants

As low as

€49.00

Regular Price

€70.00

Pants

As low as

€49.00

Regular Price

€70.00

Sweater

As low as

€49.00

Regular Price

€70.00

Jog pants

As low as

€49.00

Regular Price

€70.00

Shirt

As low as

€45.50

Regular Price

€65.00

Shirt

As low as

€45.50

Regular Price

€65.00

Bag

Special Price

€42.00

Regular Price

€60.00

Sweatshirt

As low as

€42.00

Regular Price

€60.00

Sweatshirt

As low as

€35.00

Regular Price

€50.00

Sweatshirt

As low as

€35.00

Regular Price

€50.00

Legging

As low as

€31.50

Regular Price

€45.00

Tote bag

Special Price

€31.50

Regular Price

€45.00

Tote bag

Special Price

€28.00

Regular Price

€40.00

Tote bag

Special Price

€28.00

Regular Price

€40.00

Tee-Shirt

As low as

€24.50

Regular Price

€35.00

Tee-Shirt

As low as

€24.50

Regular Price

€35.00

Tee-Shirt

As low as

€24.50

Regular Price

€35.00

Tee-Shirt

As low as

€24.50

Regular Price

€35.00

Tee-Shirt

As low as

€24.50

Regular Price

€35.00

Tee-Shirt

As low as

€24.50

Regular Price

€35.00

Tee-Shirt

As low as

€21.00

Regular Price

€30.00

Tee-Shirt

As low as

€21.00

Regular Price

€30.00

Tee-Shirt

As low as

€21.00

Regular Price

€30.00

Tee-Shirt

As low as

€21.00

Regular Price

€30.00

Cap

Special Price

€17.50

Regular Price

€25.00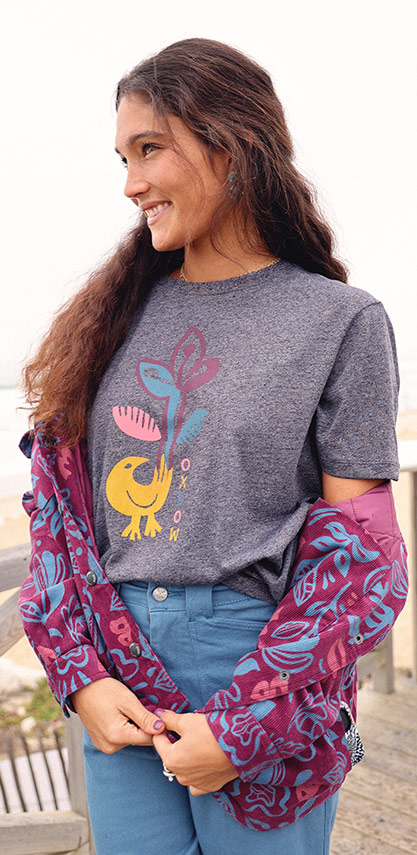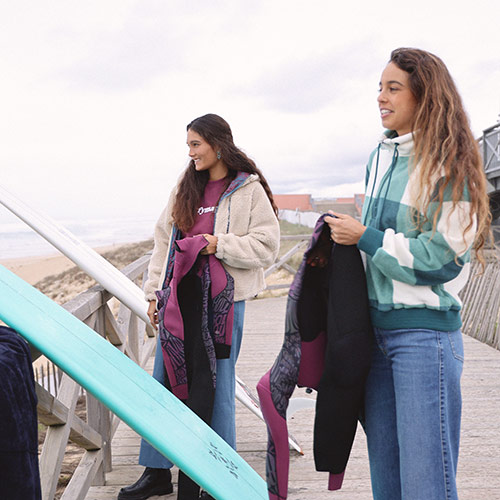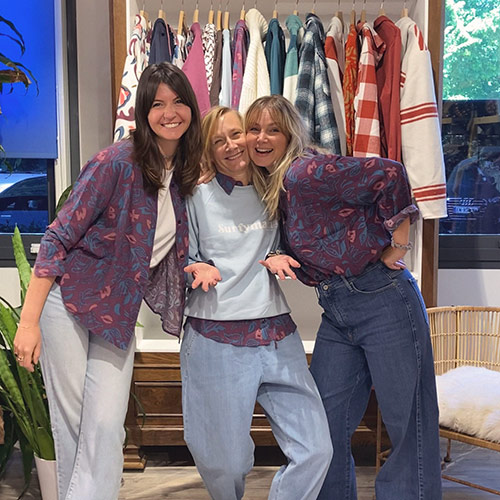 Elle by Elles
A collection made by women, for women
Stylist, Marketing Director, Product Manager, ... discover the women behind the new Living on the ocean side Collection and go behind the scene of Oxbow.
Who better than ourselves can create apparel we want to wear ? It's from this simple postulate that the reflection for our new Women's collection started.
A collection in our image, us, the women of the Oxbow.
Discover who is behind this collection and go behind the scene of the mythical French surf brand !
No models, no influencers, and very often not comfortable in front of the camera, we had fun to present you this collection, in all simplicity, in our own way.
Living on the ocean side is a easy wearing collection, for our daily explorations.
Made for our outside life, a collection which associates comfort and style.
You can finally find in this collection the Oxbow inimitable style : vibrant colors, 100% original prints* and quality of the fabrics.
*All the Oxbow graphics and prints are 100% originals. Which means you won't find them anywhere else !